The Q-check, part of the "double-check protocol" has been around for more than 10 years (with success)!
Also in 2019, the Q-check is still fully used in hospitals. We now produce various customer-specific medication trays.
Are you interested in an existing model or a customer-specific model? Take a look at our website and request your desired performance from us.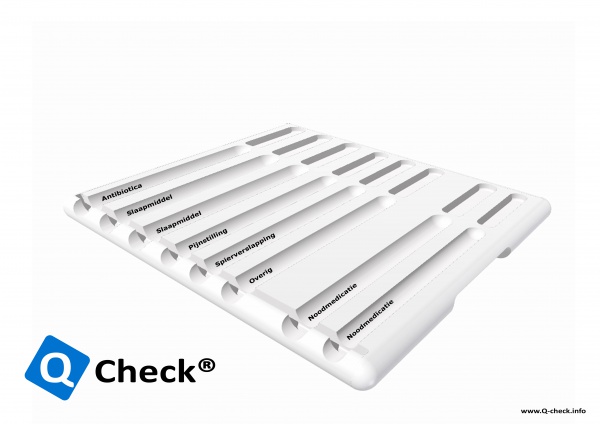 More news